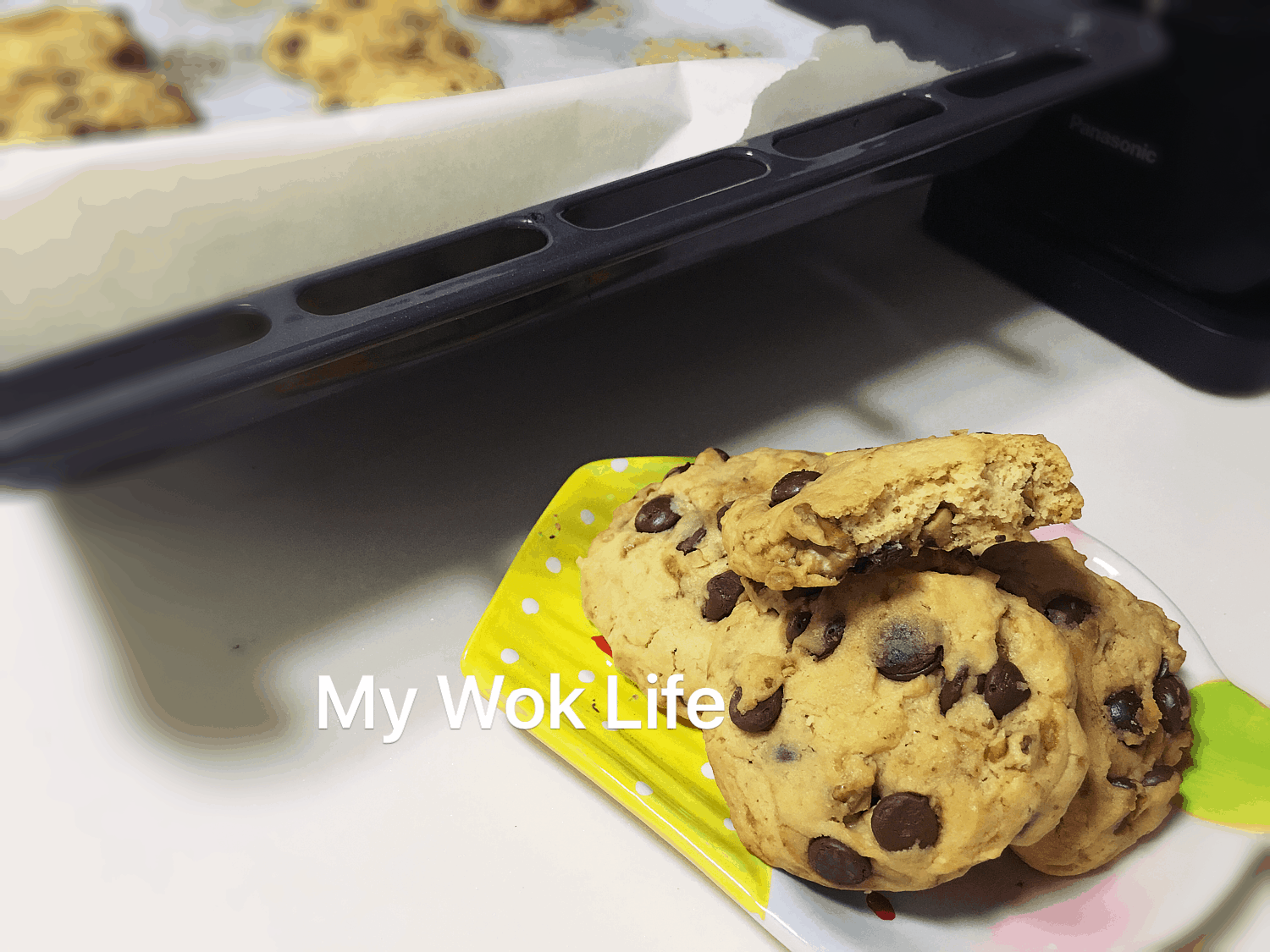 "Teacher's Day is approaching. Not sure what to prepare as a gift to your teachers or teachers of your loved ones?"
I thought something home made would be great and personal to show your appreciation to the teachers. I have an easy and quick cookies recipe here to share. The cookies were scrumptious and really easy to make. Success rate was almost 100%.
You don't need to scout for expensive or rare ingredients for this goodness. What I used were simply the basics you probably already had in your kitchen pantry. Or, head down to any of the supermarket, you would be able to get them all at once. Bake by your own, and pack them in some nice and special gift boxes, remember it's your effort counts the most. But of course, with your delicious cookies to impress!
Yields 15 large cookies
Ingredients
125g butter, melted
1/2 cup of caster sugar
3/4 cup of brown sugar
1 egg
2 egg yolks
1 teaspoon of vanilla essence
255g of plain flour
1/2 teaspoon of baking soda
1/4 teaspoon of salt
1/2 cup of semi sweet chocolate chips
1/2 cup of walnut, chopped
Method
(1) Preheat oven to 165deg Celsius for 15 minutes. Cream butter, caster sugar and brown sugar with electrical mixer on highest speed. Add eggs in two batches, followed by vanilla essence.
(2) Combine flour, baking powder and salt. Sift into wet ingredients (1) in batches on lowest speed. Dough mixture should be sticky. Fold in walnuts and chocolate chips. Dough mixture should be smoothen now.
(3) Divide cookie dough into balls and flatten a little. Place each dough apart on lined baking tray.  Bake for 15 minutes, for crunchy texture. If prefer more chewy consistency, shorten to 12 minutes. Leave baked cookies to cool before serving or storing.
1 large cookie counts about 160kcal.
Tips: Flatten each cookie dough to no more than 2cm thickness, otherwise it will take longer time to bake thorough.
* If cute petite cookies are preferred, go ahead to make your desired sizes. Reduce baking time by 2-3 minutes for bite-sizes.
* Do watch out the baking time, smaller cookies tend to bake faster. Monitor and do not over-brown your bake!